The Secret Behind Valve's Flickering Lights - 
This article will explore the origin of the popular flickering light effect, seen across many of their titles including "Quake", "Half-Life", "Half-Life: Alyx" and "Portal". A Unity package to use this very effect can be download at the end of the article.
alanzucconi.com
List of commercial video games with available source code - 
This is a list of commercial video games with available source code. The source code of these commercially developed and distributed video games is available to the public or the games' communities.
Wikipedia
Mata Haggis-Burridge on The Art of Storytelling in Video Games - 
Mata Haggis-Burridge, Fragments of Him creator, shares some crucial tips for game developers on creating a solid storyline that the players will strive to follow.
80.lv
Archery combat mechanic in 2D pixel-perfect Unity game - 
It is often the case that our protagonist is equipped with some sort of weapon on his ventures in 2D platformers. Let's remember that hordes of evil adversaries lurk in the darkness just waiting to impose damage to our character, preventing him from saving the platformer realm. It is up to the players to fulfill this difficult task. As developers we have to translate this concept into enjoyable gaming experience. The mechanic can be implemented in many different ways depending on what kind of gameplay we are going for. In this tutorial, we are going to focus on introducing archery to our platformer.
pavcreations.com
Gravity Part 1: An update - 
The code described here has basically the same functionality as the original Physics-based Solar System Lessons post. The foundations, insights and issues are described in detail in the mentioned blog entry. So, I highly recommend checking it out for references. I did not want to change that post so I decided to create a new one with cleaner code, explaining the major changes and calculations.
carlos-fdtq.blogspot.com
Deferred Frag Shaders - 
In this lesson we're going to learn how to write a frag shader compatible with Unity's deferred rendering path
Team Dogpit
GPU Mesh Voxelizer Part 4: Mesh Translation and Rotation - 
In this article, we continue developing our GPU-based mesh voxelizer. Previously our model had to be placed at the origin of the scene, with no rotation. We'll start by fixing that by cleaning up our different space conversions. After that, we'll refactor our voxels to use a custom struct rather than a generic float4. Doing so allows us to be more descriptive with our code and makes it easier to add new data.
Bronson Zgeb
Unity 2021.2.0 Alpha 21 - 
Unity 2021.2.0 Alpha 21 has been released.
Unity
* All jobs listed consider remote hires.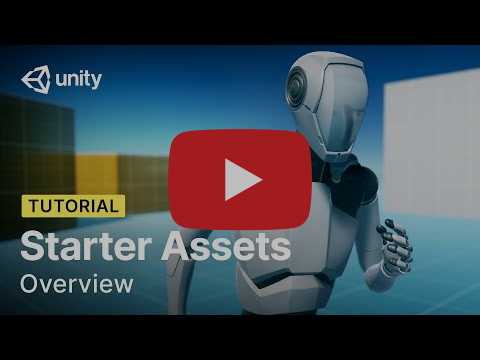 Starter Assets overview | Unity - 
Starter Assets are designed to work as a quick start into prototyping and developing character controllers for various game genres, using systems and methods that are easy to build and expand upon for different projects.
Unity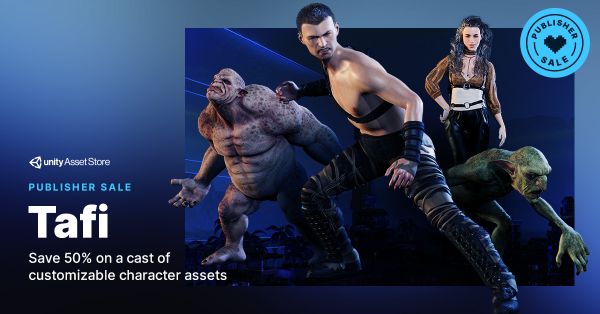 Asset Store Publisher Sale - Tafi - 
We're pleased to announce a new sale featuring assets by Unity Asset Store publisher, Tafi!

Tafi's mission is to make personalized characters, avatars and branded digital content available to everyone who wants to level-up their digital personality. Tafi puts its world-class avatar content engine at your fingertips.

All assets from Tafi will be on sale for 50% off from June 17 through June 21, 2021.

In addition, the Fantasy Bundle One asset will be offered for free during the sale.
Unity Asset Store
Affiliate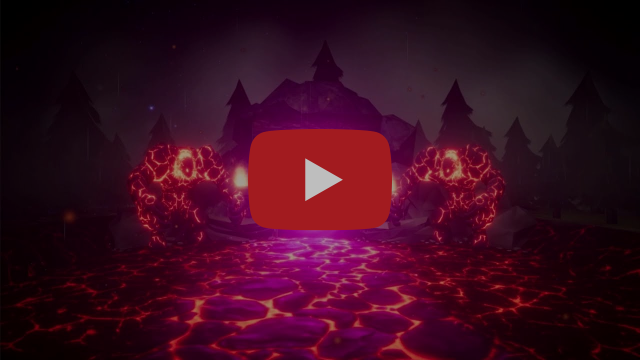 The Last Defense - 
This is a tower defense game with story to follow. You are the king of this fictional world and you command the defense of the kingdom of Murgaz. Place your magicians well, to defeat the evil horde that is coming from the portal.
ThugGames
Would You Mind Helping Us Out?