* All jobs listed consider remote hires.
Asset Passport Sale - 
Unity is launching the Asset Passport Sale! This world building themed sale runs through March 15, 2021, and more than 100 assets will be available at 50% off, including top tools, environments, fantasy and sci-fi worlds, and more. Including assets like MTree - Tree Creation, SECTR COMPLETE 2019, Vegetation Studio Pro, MapMagic 2 Bundle, and plenty more!
Unity
Affiliate
IPTech.Coroutines - 
A Unity library for coroutines that provides: Error Handling with Catch / Finally pattern Faster coroutine iteration Runs in editor for editor Coroutines. This library was created to add some basic elements that make coroutines much more programmer friendly.
ianpilipski
Open Source
DitherDown - 
DitherDown is custom post-processing effect for Unity's High Definition Render Pipeline (HDRP) that dithers and downsamples the entire screen but does not modify color. Based on Kino recolor and Kino Eight.
ryantwarner
Open Source
Unity Visualizations - 
Collection of shaders and visual effects created for Unity 3D.
WorldOfZero
Open Source
RavaR - 
RavaR is a 2D monster catching RPG game made with Unity and C#.
RavaR is a fantasy world with multiple regions to explore, battle and capture different Battokuri. Battokuri (battle creatures) roam free and can be captured, leveled, battled and traded. 
trdillon
Open Source
React Unity - 
React Unity is a way to build interactive UI in Unity3D using React.
ReactUnity
Open Source
PicaVoxel - 
Open source release of the retired Unity asset PicaVoxel.
This is a slightly modified version of the final asset store release, and has been tested working on Unity 2019.4 LTS.
GarethIW
Open Source
picoCAD - 
A tiny modeller for tiny models. picoCAD is a program to build and texture lowpoly 3D models. Where many programs for modelling and texturing are bloated and overly complicated, picoCAD aims to make it fun, easy, and accessible by focusing on the bare essentials.
johanpeitz.itch.io
Fake Stop Motion for Unity - 
Fake stop motion effect for Unity. Add the script to any component, set FPS property to your desired frames per second, assign the Animator property, and then be sure to set the Animator Update Mode to Animate Physics.
EricFreeman
Open Source
MegaFiers - 2 - 
Deform game objects with over 50 deformers and Warps. Stack your effects and bring the animation possibilities found in Max, Maya and Blender to your game projects and characters. 40x Less CPU usage
Chris West
Affiliate
KenShape UnlitDirectionalTint.shader - 
Here's the shader I made for KenShape voxels and some other projects. It's unlit but allows you to set a color tint per direction giving you a lot of control over the looks. Consider using it in your project! (License: it's yours)
[Alex Ameye converted to URP]
Kenney @KenneyNL
Open Source
MaterialGradientDrawer.cs - 
A Material Property Drawer for the [Gradient] attribute which lets you edit gradients and adds them to the shader as textures. More information here: https://twitter.com/totallyRonja/status/1368704187580682240
totallyRonja
Open Source
Discord Game Sdk - 
The Discord Game Sdk, repackaged for Unity.
iosoftworks
Open Source
env - 
Use .env files in your Unity projects.
CandyCoded
Open Source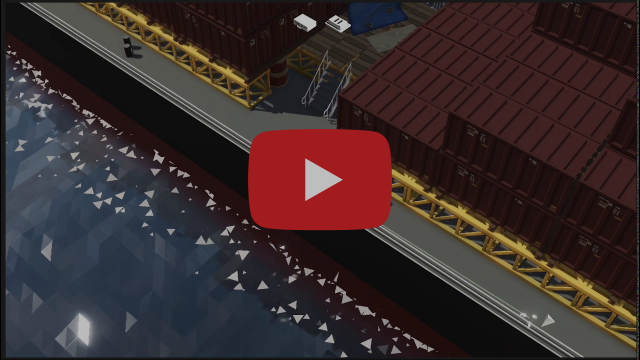 Trafficking - An isometric point and click adventure game.

Trafficking is an adventure game that takes place in New York in 1990.

You play as a detective solving a mystery trough series of interviews, with tens or hundreds of lifes at stake.

Classic point & click gameplay. Branching storyline. Multiple endings. 10+ playable characters. 10+ hours of playtime. Modern low polygon graphics. Open world. Vehicles for fast travel.

[follow along on the devblog]


dinosaursarebetter.com