* All jobs listed consider remote hires.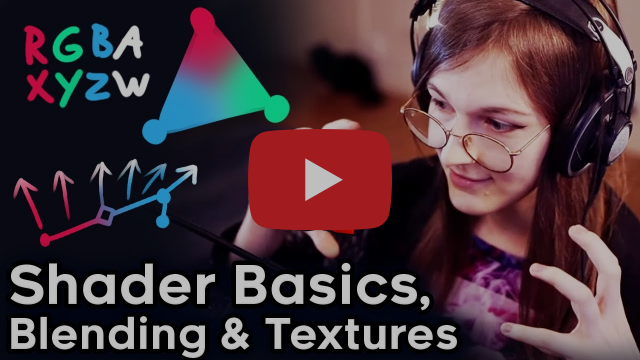 Shaders for Game Devs - 
Shaders for Game Devs is now live on youtube!! This is an actual three part course I taught to game dev students at FuturegamesEDU, complete with assignments, assets, visually driven teaching, and why shaders are hecka neat~ [Part 2, and Part 3]
Freya Holmér
Asset Passport Sale - 
Unity is launching the Asset Passport Sale! This world building themed sale runs through March 15, 2021, and more than 100 assets will be available at 50% off, including top tools, environments, fantasy and sci-fi worlds, and more. Including assets like MTree - Tree Creation, SECTR COMPLETE 2019, Vegetation Studio Pro, MapMagic 2 Bundle, and plenty more!
Unity
Affiliate
Dynamic Decals by Llockham-Industries - 
Dynamic Decals is the decal solution built from the ground up to be fast, easy to use and flexible. Perfect for bullet holes, blood effects, projected UI elements and just about anything else you can think of! This solution was developed by Llockham-Industries and originally sold in the Unity Asset Store. The author gave their permission to open source the project as it still works for Unity's Built-in Render Pipeline.
EricFreeman
Open Source
Unity Libre Fracture - 
Unity Libre Fracture is a free and open source fracture system developed for Unity Engine.
Dmitry Senyushkin
Open Source
SerializableTupleCollection - 
After some serious thinking, trying and failing, I finally found a way to implement serializable dictionaries properly in Unity. It's not even much code.
Fredrik Ludvigsen
Open Source
HUMBLE SOFTWARE BUNDLE: BIG MUSIC 2 - 
We're bringing a serious set of royalty-free musical magic in our newest bundle for game developers, film and content creators! Get music packs like Fantasy Adventure Orchestral Loops Pack, Electronic Industrial Music Pack, and Space Music Themes - Puzzle & Casual Games. Plus, your purchase helps support the Prevent Cancer Foundation & Save the Children!
$295 WORTH OF AWESOME STUFF
PAY $1 OR MORE
Humble Bundle
Affiliate
VFXGraph-Workshop - 
HDRP VFX-Graph workshop samples that go through some of the basic building blocks of working with particles in VFX-Graph. The samples go over waves, noise, point caches, textures, buffers, interactivity and more. Feel free to explore and use the samples!
Kodrin
Open Source
DevDebug.cs - 
TIL that Debug.Log() is not stripped out at release builds. you can workaround the issue by using this basic wrapper as a starting point.
Ruben de la Torre
Open Source
ConvertTexturesToPNG.cs - 
Convert all TGA, TIFF, PSD and BMP (customizable) Textures to PNG to reduce the project size without any quality loss in Unity
yasirkula
Open Source
Unity Utils - 
A set of single-script Unity utilities I created or collected over the many years of gamedev. Includes GizmosX, SingletonScriptableObject, Closest, RenderTexture utils, reverb param calculation, ObjectPreviewer, BoundsUtils, LabelDrawer, BezierUtility, and ArrayRandomExtension.
Ivan Notaros
Open Source
Begin Programming: Build Your First Mobile Game - 
Learn new skills with a flexible online course.
futurelearn.com
Rope.cs - 
HingeJoint-based rope building component
staggartcreations
Open Source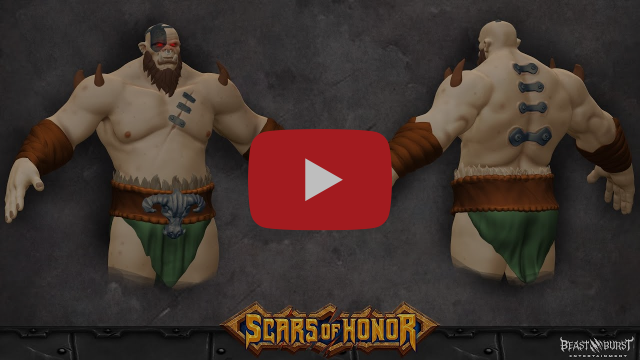 Scars Of Honor - 
Scars of Honor is a brand-new F2P MMORPG game, currently in development.

A MMoRPG FROM the Community FOR the Community! The Project which brings your ideas and dreams to reality.

Progressive Dungeons & Raids. Dungeon & Raids scenarios scaling with you! No more useless bosses at Max Level. We present to you the Scaling System starting from Level 10 to Level 50. Improved Loots and Boss mechanics as you progress.
[You can sign up for their pre-alpha test now]
Beast Burst Entertainment