How to Make an Adventure Game Like King's Quest - 
In this tutorial you will learn how to implement the core functionality of text-based games like King's Quest I using Unity.
raywenderlich.com
Build for the web with ASP.NET (For Unity developers) - 
Hello fellow "gamers". Do you use Unity? Want to learn web development? Come read my ASP #dotNET guide for Unity developers, and use #Csharp to build game servers, services, and web pages/apps.
Abdullah Hamed - House with garden Seattle Purple heart @indiesaudi
Effortless Eye Movement: Two Ways! - 
There are a few creative hills I'm willing to die on, no matter how basic the game is. One of those hills is eye movement.
www.stellargameassets.com
Imprinting - 
In this post I'll describe an alternative to a vignette post processing effect. I haven't seen this technique described before so I'm calling it an imprint for lack of a better term.
sorcerycodex.com
Procedural Wood Shader - 
Today we are going to share how we managed to create procedural wood using shader graph and go into depth on how each Node we use works, so in the future, you can easily make something on your own.
gooslimestudios.medium.com
UI - Sprite Swapping Shader (URP-Friendly) - 
While I'm still working on the larger tutorial of the geometry grass, I wanted to share a fun UI-base one for swapping between 2 sprite textures. I wanted to use this for Astro Kat to switch between different modes on button prompts.
Minions Art
VR Chainsaw - 
I built a VR chainsaw in Unity. Here's a breakdown thread of how I did it
Daniel Beauchamp @pushmatrix
unitytips: Switch Expressions - 
Unity started to supporting C# 8.0 with version 2020.2 beta and now we can start to use some new features like the Switch Expression.
diegogiacomelli.com.br
Using Animations in Unity - 
Today, we'll discuss the essential concepts of using Animation in Unity.
Eyas's Blog
How Metric Validation can help you finetune your game - 
Over the past year, Unity Game Simulation has enabled developers to balance their games during development by running multiple playthroughs in parallel in the cloud. Today we are excited to share the next step in automating aspects of the balancing workflow by releasing Metric Validation, a precursor to our upcoming Optimization feature. In this blog post, we will review the balancing framework within Unity Game Simulation, introduce the new Metric Validation feature, and share a case study with our partner Furyion where our upcoming Optimization feature enabled them to balance their game 10x faster.
Unity
Unity Connect - 
While the product has a loyal following, over the years usage has declined. So, on February 4, 2021, we will retire Unity Connect. Some features, e.g. posting new content, creating job posts, will be locked prior to this date. We understand that these changes might cause inconvenience, therefore, we have made sure to provide alternatives for some of the most popular Connect features, please read on to learn more.
Unity
Unity 2021.1.0 Alpha 6 - 
Unity version 2021.1.0 Alpha 6 has been released.
Unity
* All jobs listed consider remote hires.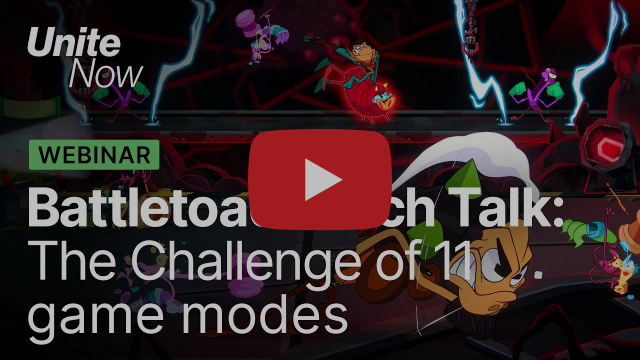 Battletoads Tech Talk: The challenge of 11 game modes | Unite Now 2020 - 
Developing any game will have its problems. And the more gameplay, the more potential there is for issues. Learn how Dlala Studios developed Battletoads – a game with multiple gameplay genres – while trying to mitigate potential problems early, and how they handled issues that arose later in development.
Unity
HUMBLE BIG ROYALTY-FREE MUSIC BUNDLE - 
We've teamed up with Dark Fantasy Studio for our newest bundle to bring you royalty-free music and sound effects to be used in video game development, live streaming, movies, YouTube, content creation and more! Get 26 albums and over 400 tracks, which include .wav, .mp3, and seamless premium licenses for music such as Shadows guild, Superheroes, Dreamagination, and Slasher. Plus, your purchase helps support The V Foundation and Prevent Cancer!

$260 WORTH OF AWESOME STUFF. PAY $1 OR MORE
Humble Bundle
Affiliate
UnityOctree - 
A dynamic octree implementation for Unity written in C#. An octree a tree data structure which divides 3D space into smaller partitions (nodes) and places objects into the appropriate nodes. This allows fast access to objects in an area of interest without having to check every object. There are two octree implementations here: BoundsOctree stores any type of object, with the object boundaries defined as an axis-aligned bounding box. PointOctree is the same basic implementation, but stores objects as a point in space instead of bounds. 
Unity-Technologies
Open Source
unity-volume-rendering - 
Volume rendering by object space raymarching for Unity.
mattatz
Open Source
UnityFramework - 
Framework for Unity that includes:
- Lots of useful utility classes.
- Simple but powerful Event based Statemachine system with editor.
- Localisation system
- Fast and powerful NodeGraph system with editor.
Todd Rivers
Open Source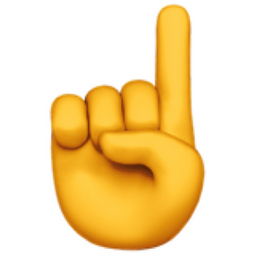 During the Best of Unity Super Sale, new subscribers can complement their purchase of Unity Pro or Unity Enterprise with the gift of an additional Unity Solution to tap into powerful workflows and pipelines for real-time 3D.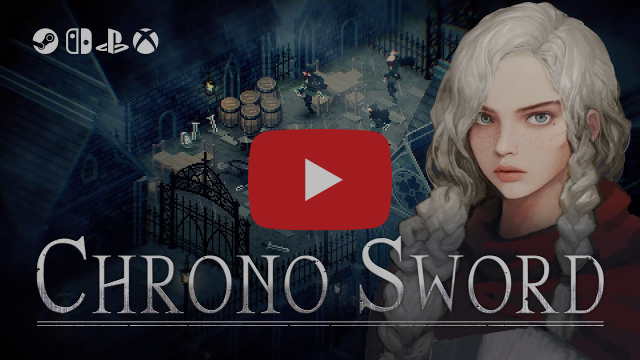 Chrono Sword - 
Chrono Sword is a souls-like action adventure game with time travel. It has incredible pixel art, contextual combat and an epic story.

[Be a backer of on Kickstarter and play the demo on G.Round]
Game Round.Inc