Unite Now is back, with even more content! - 
We're bringing back Unite Now, with more sessions, demos, and new shows. Dive into Unite Now year-round to join us for live sessions or watch sessions on-demand, starting October 13.
Unity
Moving Kat 3 : Character Controller Ledge Climbing - 
I took a little time off for my wedding anniversary, but I'm back now with the much requested ledge climbing tutorial :)
Minions Art
Basic Concepts in Unity for Software Engineers - 
Basic Concepts in Unity for Software Engineers
Eyas's Blog
Game Analytics & Error Tracking for Unity - 
I wanted to add analytics & error tracking for my game. So, I tried a few popular services. Here's how I did that & the outcome.
Game Dev 4K
Solving Wobbly DeltaTime in Vsync-Enabled Games - 
There are two issues endemic to the majority of flexible-framerate game engines (this being game engines that surface deltaTime rather than forcing the developer to ensure a certain FPS is always met, or engage in slowdown of gameplay when performance drops). These are: wobbly DeltaTime values even as framerates are consistent, and significant amount of added latency.
Thinking Inside a Different Box
5 Signs You Need Ray-Tracing in Unity - 
Developing your game in Unity? Then you need to pay attention to 5 signs that reveal you should to move into Ray-tracing.
The Gamedev Guru
Tips for working more effectively with the Asset Database - 
The Asset Import Pipeline v2 is the new default asset pipeline in Unity, replacing the Asset Import Pipeline v1 with a rewritten asset database to enable fast platform switching. It lays the foundations for scalable asset imports with robust dependency tracking. Read on to explore how the Asset Database works and discover some time-saving tips.
Unity
Server Timestamp in Cloud Firestore with Unity - 
A common situation when working with databases is trying to store a timestamp with the server time, without obtaining the date in the frontend. There are plenty examples on how to do this with Cloud Firestore, but not so many made in Unity. I will showcase how to do it here.
Fer Gamboa
Google Play Games Plugin for Unity: Tips & Tricks - 
In this post I will list some tips and tricks that I learned while using the Google Play Games Plugin for Unity.
diegogiacomelli.com.br
Build An Image Classifier For Detecting Viral Pneumonia, Bacterial Pneumonia With Azure AI And Unity - 
In addition to the game industry, Unity can also play a role in other industries, so I think it is a very interesting idea to combine Azure and Unity to create some features that help people.
Jiadong Chen
Introduction to the Visual Effect Graph - 
In this Visual Effect Graph tutorial, you'll learn how to easily create complex visual effects in Unity with a node editor.
raywenderlich.com
Stylized Glass Shader - 
A few people asked for the shader I use in the Fake Liquid effect, I thought it was a little too simple, so I spruced it up a little :) An improved version of the old ToonLit Specular shader, adjusted for glass specifically.
Minions Art
Watercolour Shader Experiments - 
Hey! I've been experimenting with "Watercolour" shader effects as part of a tech art/shader challenge over on Harry Alisavakis' discord.
CYAN
Unity Shader Viewer - 
View your own shaders (or anyone else's) with auto-generated formatting, colors, and links to definitions. (Experimental) Search the built-in includes as if there were actually an IDE capable of maybe parsing them reasonably well. Paste in shader code and see it instantly have links to definition and color markup inserted.
Manuela Malasaña
Spectra Gadget - 
In this post I will demonstrate how to create a simple color filtering postprocessing effect for the Post Processing package.
sorcerycodex.com
Unity Safe Mode available in 2020.2 beta - 
Unity Safe Mode is available in Unity 2020.2 beta. This improves how Unity behaves when opening a project that has script compilation errors.
Unity
Unity 2020.2.0 Beta 6 - 
Unity 2020.2.0 Beta 6 has been released.
Unity
* All jobs listed consider remote hires.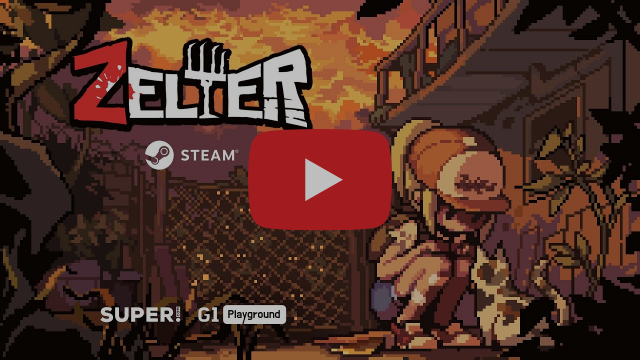 Zelter: Creating a 2D Looking Game in 3D in Unity - 
Sangbin Han, CEO of G1 PLAYGROUND, discussed the development of the upcoming survival game Zelter, dived into the team's approach to using assets and creating VFX as well as talked about the publishing and investing processes.
80 Level