Gamedev Tutorial: Dot Product, Rulers, And Bouncing Balls - 
The dot product is a simple yet extremely useful mathematical tool. It encodes the relationship between two vectors' magnitudes and directions into a single value. It is useful for computing projection, reflection, lighting, and so much more.
Ming-Lun "Allen" Chou | 周明倫
Stylized Lava Shader - 
In this post I'll walk through the setup of this lava shader.
Minions Art
Unity Vertex Shader and Geometry Shader Tutorial - 
I've been working on a shader tutorial for paper in Unity. Burning it, folding it, those sorts of things. But as I've done so, I've had to do a good bit of coding in Unity vertex shaders, and a little in geometry shaders as well.
Game Dev Bill
Vertex Animation From Houdini to Unity Tutorial
Seyed Morteza Kamali
Juicier Teleporters & Filmic Color Space - 
Classic 2D pixel art is timeless, but modern games take the flourishes of dynamic lighting, shades, particle systems, and post-processing effects like a chromatic aberration in bloom. During the creation of Bite the Bullet, some of our senior developers had an immersive round table on how they achieved the layered lighting effect for teleporters used in-game.
Mega Cat Studios
Unity Addressables Benchmarking: What Compression Setting To Use? - 
Today I'll show you how to select the best Unity Addressable compression method for your asset bundles.
The Gamedev Guru
ScriptableObjects as sub-assets - 
Today I learned you can bundle ScriptableObjects as sub-assets using AssetDatabase.AddObjectToAsset(), and it plays nice with Addressables too. Refactored my Localization assets to have keys in MainAsset, strings in SubAssets, which is pretty nice.
Richard Meredith
CurveAttribute - 
Shane Celis says "There's a nice Curve attribute you can add to set the x and y range. It makes working with non-default ranges a lot easier." Source in the link.
Alexander Ameye
BuildDefinition.cs - 
I made a Unity3d asset that can store your build settings as assets, so you can easily build for multiple platforms without messing around with the editor build settings every time : )
David Evans
Creating 2.5D Games in Unity, Part 4 – Gate/Door Hinge - 
In part four of 2.5D Game in Unity turotial, we will add hinges for creating doors and gates in our 2.5D world. While at first, it may seem straight forward to implement, it's quite tricky to implement in our 45 degrees rotated world.
notslot.com
Are Temp Allocations Always Fast? - 
We've seen that Temp allocations are the fastest kind of allocations, but is this always the case? When the fixed-size block of memory they draw from runs out, are the overflow allocations just as fast? Today we'll test to find out!
JacksonDunstan.com
Process All Scenes in a Folder - 
Sometimes, there are fixes or new features that requires changes to all scenes. Imagine doing this manually. Load scene, apply change, save scene. Repeat to hundreds. This is outright untenable. This is where an editor script would be handy and turns out to be quite easy.
Coffee Brain Games
Using Unity for Enterprise Applications - 
Unity doesn't have MVVM, and its game-oriented internals force your app to have a game-y architecture as well. I tried to adopt the Unity approach to enterprise apps, but anything beyond a simple prototype got much more difficult to make than it should've been. I set out to research how others were tackling this issue – and couldn't really find a solution that fulfilled my needs. So, I started working on my own solution – MVP Toolkit for Unity.
András Velvárt
A Simple Localization System - 
If you are developing a commercial game, most likely then not you will need to localize it. I've been using this simple system for a few months in both projects, and so far it seems to work pretty well.
Anton Semchenko
Asset Store Coupon Code - 
Through the end of January 31, 2020 (PST), new customers can save 10% off all asset store purchases. Please note, this coupon is only good on first time purchases by new customers. Use Coupon Code: 10OFF2020
Unity
Affiliate
ReflexCLI - 
Reflex is an in-game Command-Line Interface and debug console that is highly extensible while requiring minimal setup / integration with your game projects. Key Features include: Simple setup and integration, Intuitive Console Interface, Easy to extend and add commands, Code excluded from release builds, and Full source code provided.
Richard Meredith
Affiliate
Yarn Spinner - 
The friendly tool for writing game dialogue. Yarn Spinner helps you build branching narrative and dialogue in games. It's easy for writers to use, and has powerful features for integrating your content straight into your game. If you enjoy this free tool they also have a Patreon page you can support.
Secret Lab
Open Source
Exporter for Game Developers - 
A free Photoshop extension. The Exporter offers combined functionality of layer comps, masks and actions for demanding exporting tasks. This plugin was developed primarily for 2D game development, but it works for anyone who is looking for advanced export options.
Jan Chlup
Drag Camera 2D - 
Competition Time. Win a pro copy of Drag Camera 2D.
gamedevelopment.blog
Sign in with Apple Unity Plugin - 
Unity plugin to support Sign In With Apple Id.
Daniel Lupiañez Casares
Open Source
FlowCanvas License Key Giveaway! - 
Enter this giveaway and you may just be one of the three winners of a full FlowCanvas License Key! Redeemed on the Unity Asset Store.
FlowCanvas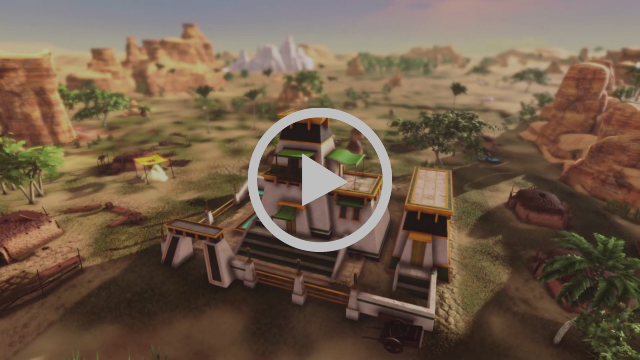 Dynasty of the Sands - 
Dynasty of the sands is a mythical, grandiose, city-builder, set in ancient Egypt. Create a sprawling paradise along the banks of the river Nile.

Our core focus for DotS is letting the player build up from simple tents and mud brick buildings, to a glistening metropolis in the desert, with fantastical buildings, temples, statues and much, much more. Our varied building systems will let you seamlessly construct an advanced civilization, if you have the skill to do so.

Follow along on their dev blog.
Rocket Flair