* All jobs listed consider remote hires.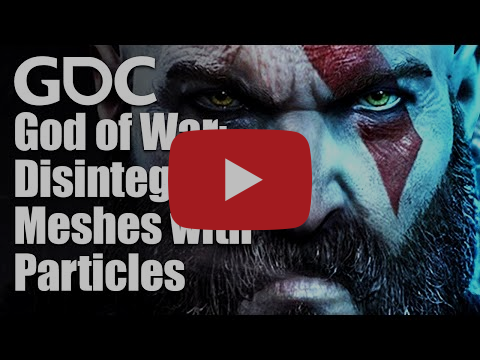 Disintegrating Meshes with Particles in 'God of War' - 
In this 2019 GDC talk, programmer Rupert Renard discusses how the Sony Santa Monica Studio created God of War's new particle emission technique to remove corpses from the screen, but uses its versatility for so much more.
GDC
Asset Store Sale - 
[If the Humble Bundle isn't enough for you, even more assets are on sale on the Asset Store!]
Amazing new assets are added every day to the Unity Asset Store, but sometimes these new assets can be hard to find. To help users discover these fresh assets, we're putting them on sale! From September 14 through October 1, 2021 more than 150 new assets will be available for 50% off.
Unity
Affiliate
FusionWater - 
A simple way to add buoyancy / water physics in Unity, built on the existing physics engine. 
nailuj05
Open Source
Grid Game Groundwork for Unity - 
A Unity project & level editor for making grid-based/block-pushing/Sokoban-like games.
mytoboggan
Open Source
Platformia - 
Platformia is a toolkint developed for Unity that allows to quickly prototype your own platformer game. It contains everything that you need to create basic platformer game. It is designed so that it is easy to use and does not require any line of code. It also has a powerful runtime level editor.
artak10t
Open Source
Simple-Inventory (with simple Factorio-Like crafting and mining) - 
Includes an Inventory, Pickups, Crafting, and Mining as well as a camera and unit controller, and an object spawner for creating environmental objects.
KampinKarl1
Open Source
SuperUnityBuild - 
A powerful automation tool for quickly and easily generating builds with Unity.
superunitybuild
Open Source
TypewriterEffect - 
Typewriter effect for text in Unity.
SuperValou
Open Source
Unity Spline Editor - 
Unity Spline Editor is an open-source tool for creating and managing cubic bezier curves in Unity Editor.
vvrvvd
Open Source
Vertx.Decorators - 
Attributes and Property Decorators for Unity that have access to the SerializedProperty used to draw the field. 
vertxxyz
Open Source
Unity Texture Ops Plugin - 
This plugin helps you save/load textures and perform simple operations on them, like scale and slice. It also contains an example sliding puzzle project to demonstrate the slice operation.
yasirkula
Open Source
uPalette - 
Centralized management & batch change system of colors for Unity.
Haruma-K
Open Source
unity-threading - 
Non-allocating async/await facilities for Unity. Coroutines that flow across threads, callbacks, and yield instructions.
lumpn
Open Source
Interactive Small Basic (ISB) - 
Interactive Small Basic (ISB) is a simple scripting language derived from Microsoft Small Basic.
wixette
Open Source
ScreenshotToUnityProfiler - 
Embed Screenshot to Unity Profiler protocol.
wotakuro
Open Source
Unity-Native-Sharing - 
Unity-Native-Sharing is a plugin to open native sharing dialogs on iOS and Android.
NicholasSheehan
Open Source
Trello Cards For Unity - 
This is a simple C# system for creating Trello cards in your own boards from your Unity app or game. Some use cases may be crash reports, significant events etc.
bfollington
Open Source
protobuf-unity - 
Automatic .proto (Protocol Buffers) files compilation in Unity project to C# as you edit them, plus utilities.
5argon
Open Source
MinisVS - 
MinisVS is an extension for visual scripting in Unity that adds custom units for handling MIDI input.
keijiro
Open Source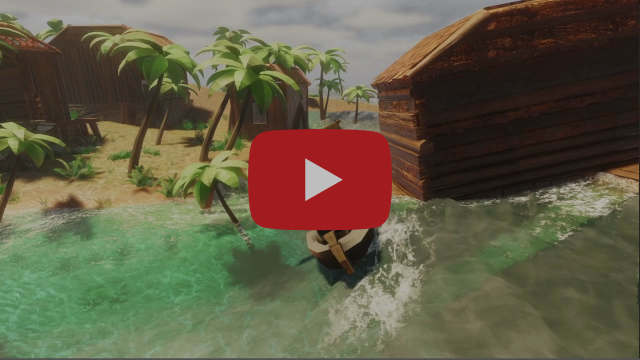 No More Flat Days. - 
An open world game with many procedural islands to explore. A dynamic water system that can generate calm waters or huge waves with realistic water physics. Includes a dynamic time-of-day, procedurally generated enemy animations, buildings, and overhanging terrain cliffs.
[Follow along on Twitter]
Deniz Cetinalp
Would You Mind Helping Us Out?